Welcome to the Original JLand Photo Shoot with Krissy, or for short,
JLand Photo Shoot
Actually this is not a new photo shoot. It just has a new name. It's been around and has been run by me and my sister Valerie since Ocotober, 2004. Thanks to everybody who has participated. I hope you will continue to take part in 2008. And I hope to see a lot of newcomers also.
--------------------------------------------------------------
Instructions for JLand Photo Shoot
The photo subject for each week will be posted by me in this journal, Sometimes I Think, every Monday.
Your submission will be due each following Saturday at 11 PM EST.
If you can't remember these dates, don't worry, I will remind you when an entry is due when I post the photo subject for that week.
Everybody who submits a photo entry will have their links posted in my journal by me, each Sunday, so that we can check out each other's entries.
------------------------------------------------------------
To participate in JLand Photo Shoot please do the following:
In your own journal or blog, post your photo or photos that you would like to have others view.
When you submit an entry, please remember to go to my journal and place your submission entry link in the comment section of the photo shoot subject that I post that Monday.
If you have an AOL journal, you can do it like this:
To put the link to your entry in my comments section, do the following:
In your journal, there will be a link that says permalink at the bottom of your journal entry. Click on the permalink. It will show just that entry. Now go to your browser, highlight the address in the browser, and left click on copy OR select all, then copy. (The address in the browser should be highlighted in blue to copy correctly.) Now you have the copy of your entry link. Paste it in the comments section of my journal.
If you have any questions, please email me at
fisherkristina@aol.com
. Feel free to ask me about any instructions. Please also don't hesitate to ask me about resizing your photos, or uploading or posting them.
Just a few more notes:
Please remember that this is all about having fun! We are here to practice our skills, and have a good time at it.
Another note. It's just something to remember. Anything goes. Old photographs are always welcome. But let us remember that part of these photo challenges is to get us to go out and learn how to improve our photography skills. So consider going out there and taking some new shots too!
Don't forget. You may interpret each photo challenge in any way you see fit. You may take one photo or several photos. Just remember to come back to my journal and leave your photo entry link so you can be included on Sunday!
If you'd like to use the Logo with your photo entries here it is
(just save as a jpeg):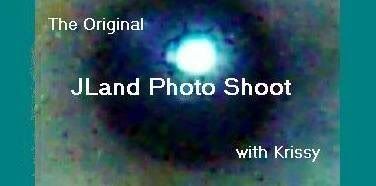 Remember to have fun, and get out there and shoot!
Love you all,
Krissy :)