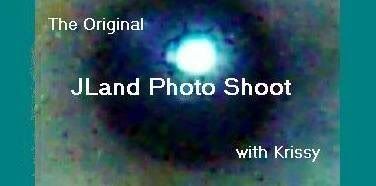 This week's JLand Photo Shoot will begin today (Monday) and will be due on Saturday, March 29 at 11 PM EDT. That's Saturday, almost midnight, an hour before Sunday, for those of you who are getting confused!
Our subject this week is:
Sacred
(Interpret this anyway you like. Some suggestions are: holy, faith, religious, prayer, church, solitude, Bible, etc.)
After you've posted your entry in your journal/blog, please put the address of your entry in my Comment Section below. If you need an explanation on how to do this, or need to know any other instructions concerning this photo shoot, please click on the link below.
Instructions for JLand Photo Shoot
I hope you play along. I really wanted to do this one myself, and was looking forward to posting it, but my camera stopped working about two weeks ago. It is going to take me a little time to save up for a new one, so I won't be able to do this one. :( I'll try to get a new camera soon. I'm looking forward to seeing you all's entries.
Krissy :)